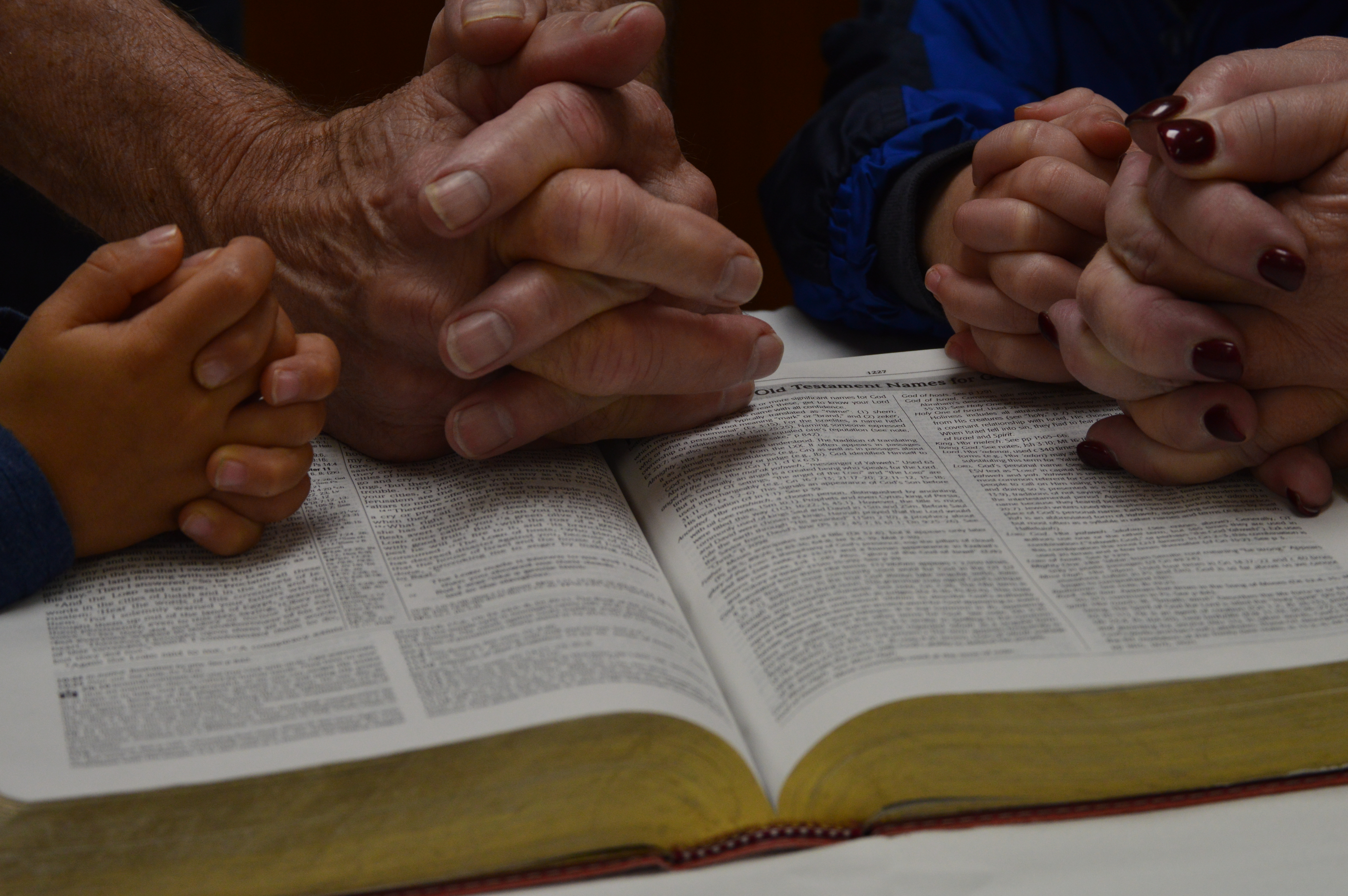 What does following Jesus look like?
By the grace of God, disciples of Jesus know that it is about relationship, not religion. So, what's essential for a healthy relationship?
To sum it up, disciples:
Worship weekly, spending time with the Lord and with each other.
Read the Bible and pray daily, they have a working knowledge of God's word.
Serve others as a way of life
Tithe, cheerfully giving back to God
They make more disciples, by loving and telling others about Jesus; baptizing and teaching all that he has commanded.
Time
Relationships require time. Disciples spend time with Jesus. For disciples of Jesus, the most important time spent with the Lord is weekly worship. For us, the purpose of worship is to hear God speak to us through his Word and to call on him in prayer, praise, and thanksgiving. In the Bible, God has a lot to say about the first priority of spending this time with him. Just some of what he says includes: "remember the Sabbath day and keep it holy." (Exodus 20.8-10); "My sheep hear my voice and follow me"(John 10.1-15). To worship is to be gathered by God to hear his word…to not hear his word is a famine of the word…and famine leads to death. Our relationship with God also then births and defines our relationship with each other. Disciples spend time with Jesus… and with each other. Many Christians call this…
Fellowship
This was a core value for the early Christian congregations (see Acts 2.42). Martin Luther described the "mutual consolation and conversation of the brethren" as almost a third sacrament, he held it in such high regard and necessity (sermon "On the Blessed Sacrament on the Holy and True Body of Christ, And the Brotherhoods" 1519, LW vol. 35). Far from "gossip & a good time," fellowship is rooted in our gospel mission and is Christians demonstrating true care and prayer for one another.
Communication
Disciples listen to and speak with the Lord. The primary way this happens is through reading the Bible and praying daily (Deut 6.4-9; 8.3; Matthew 4.4, John 8.31ff; Acts 2.4, I Thessalonians 5.17) If you are the head of your household, it is your calling to teach your family how to read the Bible and pray… and how to talk with each other. No one else can fulfill this responsibility for you, but others can sure help… just ask.
Learn and Grow
As long as a tree is alive, it keeps sinking its roots a little deeper and reaching its branches a little further (see Psalm 1). Disciples don't "graduate" until we die:). Disciples continue to learn from the Lord and grow in relationship with him and with each other. We certainly aren't "know-it-alls" and we strive to have a working knowledge of the Word of God. Disciples know Jesus and can articulate the basics of the Bible and what they believe (Acts 2.42 "they devoted themselves to the apostles teaching…")
Serve
Disciples know and show that it is not "all about me." Mk 8.34-38 "Those who want to save their life will lose it…AND Mark 10.44-45 "I have not come to be served but to serve"…AND every epistle in NT. There are lots and lots of ways we do this. In fact, disciples show that their whole life is one of service, on the job and off.
Give
Disciples trust the Lord above all else. They use God's resources God's way and for his glory… that's called stewardship. To free us from our greedy selves and to open our hearts and purses, the Lord instructs us to tithe, to give back to him at least the first tenth of what he so generously gives us. Malachi 3.8-9 AND, he actually wants us to do this cheerfully rather than begrudgingly:). II Corinthians 9.7
Love and Tell Others
Disciples then don't sit in the corner like little Jack Horner. We follow our Lord's commission of us to love (I John 4.10-11; John 13.34-35) and tell others…to make disciples of all nations, baptizing them and teaching them all that he has commanded us. (Genesis 12.1-3, Matthew 28.16-20, I Peter 3.14-15…and more. "The need for articulating the gospel is so high and the confidence level of many Christians is so low." – Bill Hybels in Becoming a Contagious Christian, p.49)